BLACK POWER / MONGREL MOB GANG LEADER RETREATS IN NEW ZEALAND
In January 2011 members of both the Black Power and the Mighty Mongrel Mob convened at Otatara Pa, in the east of the North Island, for a weekend retreat. The discussion, concerning fatherhood and drugs, was led by Eagles founder John Wareham and national president Richard Habersham an African-American who, worked as a community organizer in Washington DC. At the end of a tumultuous day an accord was reached where gang leaders resolved to improve their parenting skills, support whanau ora (family) and "strive for understanding of each other's issues as a step towards peace on the streets and in the jails".
---
In order to pursue these goals, participants agreed to register to vote, as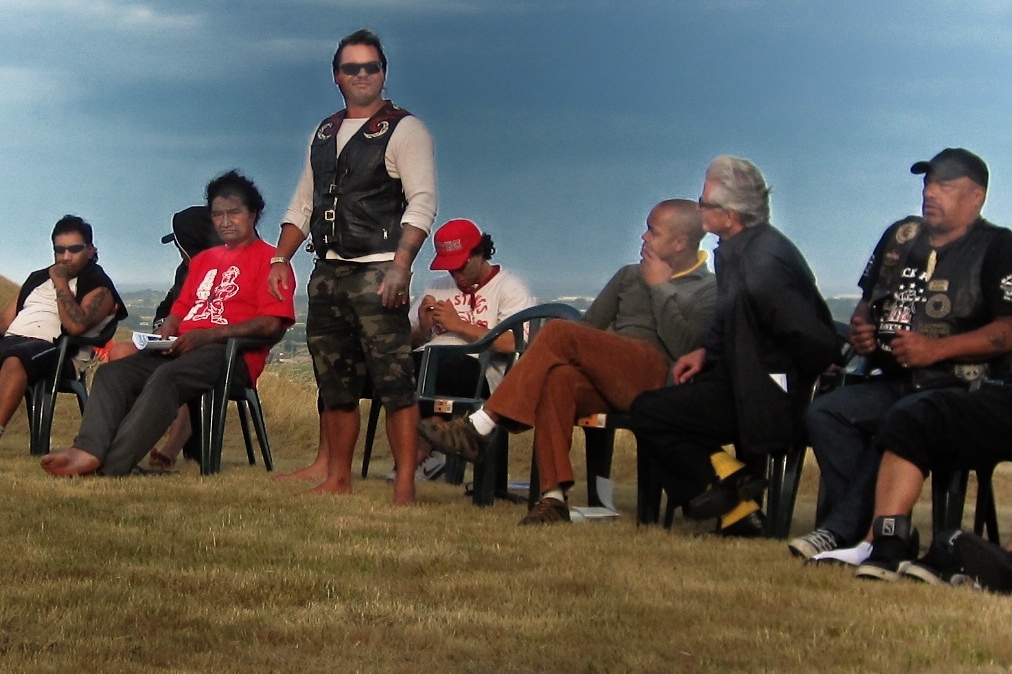 most felt that at present they were not accepted by mainstream society as New Zealand citizens. This peaceful and productive outcome was hailed as a "miracle" by the New Zealand Herald.